In this issue

Modelling the impact of Brexit on low-income households
Evidence on Brexit and Universal Credit presented to APPG
Shortlisted for Best Customer Experience award
Talking about data-led vulnerability prevention with Chief Execs
Congratulations from IRRV Annual Conference 2019
Using data to predict homelessness in Leeds
Tackling debt, financial resilience and vulnerability at LACEF Conference
Scotland pledges support for social security
We support the Festival of Learning and the Disability Benefit Consortium

We're modelling the impact of Brexit on low-income households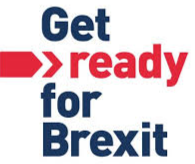 We have been asked by a number of our clients to model the impact of Brexit on low-income families in their area and we're now offering this service to all local authorities.

Using council's household level administrative data we have assessed the likely changes to living costs, driven by inflation and tariff / non-tariff barriers, across 3 different Brexit scenarios:

Scenario 1: Remain
Scenario 2: Leave with a deal
Scenario 3: Leave without a deal

The in-depth analysis factors in rent and CPI inflation, as well as other planned policy changes. Clients can view the results by individual low-income household level, ward level, council level and/or by household characteristics such as housing tenure or family make up. As well as showing impacts on employment, the results show the change in disposable income, or income after expected costs.

Evidence on Brexit and Universal Credit presented to APPG
Sam Tims, Policy and Data Analyst for Policy in Practice, gave evidence to the

Universal Credit APPG

on the impact that Brexit would have on the household finances of low-income households.

Joining

Ruth George MP,

Matt Bevington

from

UK in a Changing Europe,

Helen Barnard from

Joseph Rowntree Foundation and Matthew Sowemimo from Salvation Army,

Sam explained how the devaluation of the pound and introduction of trade barriers will reduce financial resilience. His
recent blog post about

the impact of Brexit on low-income households

gives the background to the evidence.
We've
been shortlisted for Anglian Water Supplier Award
We are thrilled to be shortlisted for the

Best Customer Experience

award by Anglian Water in their Supplier Awards 2019.
Please cross your fingers for us as we attend the awards ceremony on 22 November and good luck to all the other nominees.
Talking about data-led vulnerability prevention work with Chief Executives
Deven and Jade attended the

Local Gov Strategy Forum

in October and discussed a range of challenges currently facing local authorities with Chief Executives and Directors. These included the ongoing drive for savings while making the case for preventative services, the need to support struggling residents, and to drive service change.

We talk through some of these challenges and how we help councils tackle them in our slide deck
here
.
We also attended the

SOLACE Summit 2019

where

Julia Pitt

and Paul Garlick, Croydon Council, talked about their award-winning Gateway programme

.

Deve

n joined them to discuss the role of data.



Croydon Council has adopted an early intervention approach to helping families affected by welfare reforms. The Gateway programme uses tools, including a

LIFT Dashboard

developed by Policy in Practice, to help identify households at risk and target tailored support to people before they reach crisis point. The council uses its own data to proactively tackle poverty and prevent homelessness.

Congratulations from the IRRV Annual Conference 2019
We were delighted to see so many of our clients at the IRRV Annual Conference 2019. Thanks to everyone who visited our stand to say hello and

a huge congratulations to

Viv Horton, Benefits Team Leader, Salford City Council

who was the

winner of our prize draw for

an Amazon Fire HD 8 Tablet.





Many congratulations to our clients for their wins at the IRRV Awards 2019:




Walsall Council

won Most Improved Team of the Year (welfare benefits) whilst

Great Yarmouth Borough Council

won a highly commended award

Conwy County Borough Council

received a highly commended award for the Most Improved Team of the Year (revenues and welfare benefits)

Sandwell Metropolitan Borough Council

won the Excellence in Innovation (performance management) award

Barking and Dagenham Council

, along with partners Elevate East London, won the Excellence in Partnership Working award
We discuss using data to predict homelessness in
Leeds
Jade Alsop,

Po

licy in Practice's Commercial Director, a

nd
Louise Murphy, Policy and Data Analyst, presented on h
ow predictive analytics can help identify people at risk of homelessness
at Housing Review's

Homelessness Conference

in Leeds.
Jade and Louise outlined how data analytics and a
LIFT Dashboard
can help local organisations to identify and track homelessness among their residents
using data analytics.
Tackling debt, financial resilience and vulnerability at LACEF Conference
Deven spoke at the
Local Authority Civil Enforcement Forum
on the topic of
Debt, Financial
Resilience and
Vulnerability. Deven's presentation specifically looked at
early intervention work on arrears with local authorities who are using
data analytics insights
to do things differently.
Scotland pledges support for social security
At the recent

SNP Annual National Conference

, attended by Megan Mclean for Policy in Practice, the SNP made clear their commitment to supporting wellbeing throughout Scotland, primarily through a fair social security policy. Shirley-Anne Somerville MSP, Cabinet Secretary for Social Security and Older People, called on DWP to end the 5-week wait for Universal Credit. Our

latest analysis on Universal Credit

finds 7 factors that determine a household's ability to cope with the move, and gives 4 solutions.

We welcome the Scottish Government's call for better use of benefits data and their pledge of a

new £0.5m fund

for organisations who help to boost benefit take-up.
We support
the Festival of Learning and the

Disability Benefit Consortium
Festival of Learning 2019 Awards



Fabiana Macor,

Policy and Data Analyst for

Policy in Practice, was invited to attend the

Festival of Learning Awards 2019

to

celebr

ate the importance of adult

learning

initiati

ves and shine a light on those who have overcome significant hardship.

Congratulations to all the winners.





There were speeches on the day from Stephen Evans, Chief Executive, Learning and Work Institute, Rt Hon Robert Halfon MP, Rt Hon Gordon Marsden, MP Vicky Seagars, New Directions Award Winner 2019 and David McIntosh, Keoghs, Employer Award winner 2019.



Disability Benefits Consortium launch Mending the Holes report

Louise Murphy

,

Policy and Data Analyst for

Policy in Practice,

was invited to join a roundtable at

House of Lords

for the launch of the new Disability Benefits Consortium report

Mending the Holes

. The report set out costed proposals to restore lost disability elements to Universal Credit.

Sue Royston, who researched and wrote the report took an audience of parliamentarians, benefit specialists, DBC members and DWP observers through the ten recommendations designed to remove income losses and work disincentives, comparing Universal Credit with the legacy system. The DBC will now pursue these recommendations with Ministers and opposition parties.
On demand webinar: How to target your Discretionary Housing Payments well
Ellie Kershaw from Tower Hamlets Council explored the challenges the borough has in spending Discretionary Housing Payments funding well in our latest webinar. We heard how consistency with local priorities, speed of decision making and understanding effectiveness are key, and how Policy in Practice's software is helping.
Designing effective data-led intervention campaigns
Wednesday 13 November at 10:30

- 11:30
Hear how our guest speakers ran targeted intervention campaigns, using data analysis and their LIFT Dashboard, to encourage take-up of backdated Pension Credit claims. We will be joined by Margaret Gallagher and Emilio Innocenti, Haringey Council.
Lessons learned: our year modelling Council Tax Reduction Schemes
Wednesday 11 December at 10:30
- 11:30
Join us for a review of the 150 or so council tax reduction (CTR) support schemes we modelled for local authority clients in 2019. We'll recap on highlights from our analysis, discuss trends we've identified and consider what this means for local organisations in 2020.
Designing effective data-led local authorities
Wednesday 15 January at 10:30

- 11:30
In our latest webinar showcasing how public sector administrative data is being used for good, join us to hear how our guest speakers,  Fiona Clay-Poole, Neath Port Talbot Council and Mark Fowler, London Borough of Barking and Dagenham, are using data to transform their organisations intelligently.
Can't make the dates? Register anyway to automatically get the recording and slides.